https://www.bbc.com/future/article/20190513-it-only-takes-35-of-people-to-change-the-world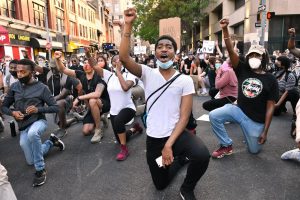 Amid the losses of George Floyd, Breonna Taylor, Ahmaud Arbery, and so many other African American men and women who have died in the hands of law enforcement, we at the Law Offices of Debra Thomas want to show our solidarity. We believe in the power of nonviolent protest. Protests have the ability to change minds, attitudes, and laws. Do not give up on this fight. It is imperative to vote and use your voice to bring about social change.
Peaceful protests have been proven to be more valuable than violent protests. Protests can spark ideas in others, and encourage others to vote for change. More people are willing and able to participate in nonviolent movements, and there is power in numbers. Nonviolent protest is also more likely to attract sympathy from outsiders and gain traction that way. Violent protest can result in property damage, injury and even death.
Indifference to racism can change now. Activism includes nonviolent protest, voting, consumer boycotts, and using your voice and platform. Millions of people are protesting in America and around the world including all 50 states, France, Switzerland, New Zealand, and the UK.
This is an issue of human rights, and everyone should be concerned about indifference to racism. We need to come together as a country to bring about social and political change. Your voice matters.