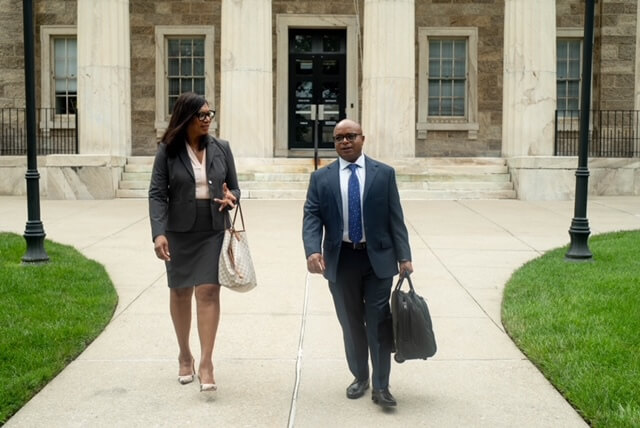 Divorce and custody can be an emotionally draining experience. You want attorneys who have a stellar reputation in the community, who is familiar with the court system and its judges, who care about the outcome of your case, and are compassionate. Our team will help you navigate through the process efficiently and competently.
Separation Agreements
If you and your spouse have decided that you are going to divorce but first want to navigate a separation, it is important to have a separation agreement drawn up. Separation agreements can resolve the same issues involved in a divorce such as alimony, child support, child access and custody and marital property. A separation agreement can help you save money that you could spend on a costly divorce and reduce stress. With an agreement, you can file for divorce immediately on the grounds of Mutual Consent. Your agreement will be incorporated into your divorce and become a part of your final judgment of divorce.
Mediation
Debra Thomas is a certified mediator in the areas of custody and marital property. She is a regular mediator for the Baltimore City Circuit Court Settlement Conferences that occur prior to trial. Mediation gives you control over your outcome rather than relying on a judge to make important decisions about your family. Mediation gives you an opportunity to structure every detail important to you and your children. Additionally, mediation will save you thousands of dollars in legal fees.
Divorce, Custody, and Beyond
At the Law Offices of Debra A. Thomas, we are experienced family law attorneys who handle the following types of cases.
Divorce
Custody
Child Support
Alimony
Property Division
Prenuptial Agreements
We will make sure you receive professional, yet compassionate representation and talk you through the entire process.
Check out Maryland Judiciary Case Search and insert Debra A. Thomas, attorney to see her experience.
Contact the Law Offices of Debra A. Thomas, P.C. for Your Family Law Needs
Because our firm is a family-owned firm, we understand the importance of the "family" in family law. Our small, intimate team will get to know you, answer any questions you may have, and give you guidance through the entire divorce process.
Give us a call today at 410-377-8260 or contact us on the website for more information.