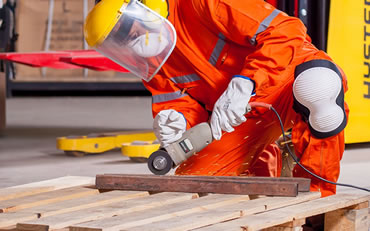 Getting injured on the job can be devastating, especially if it puts you out of work for any length of time or permanently disables you.
Call our attorneys to discuss your treatment in order to establish your claim and successfully initiate your claim. After you have seen your doctor, our lawyers will file a claim with the Maryland Workers' Compensation Commission if one has not been previously completed and attend all necessary hearings with you to make sure you are compensated for your injury and your wages are paid.
The consultation is free, so call and ask any questions you may have before you handle your case on your own.
Understanding your rights is important.
First Steps in a Workers' Compensation Case
If you have been injured on the job, the very first thing you need to do is see a medical professional and fill out a claim. We can counsel you on what type of doctor is best to see for your injury so you can get the ball rolling on your case and set yourself up for success from the very beginning.
Additionally, it is important to note that you need to file notice of your injury within ten days or you may miss out on your ability to receive benefits and compensation.
After you have seen your doctor and filed notice, you will file your claim with the Maryland Workers' Compensation Commission and receive notice of their decision within 21 days. If, for any reason, your claim is denied, you need to reach back out to your workers' compensation lawyer immediately.
Your consultation is 100% free, so you never have to worry about calling us with any questions you have.
Understanding Your Rights
When you have been injured on the job, you should be able to focus on your recovery, not where your next paycheck is coming from or if you will be able to pay your bills. This is why it is so important to reach out quickly and understand your rights as an American worker.
Any injury that happens as a result of your job and is expected to incapacitate you for an extended period may qualify for workers' compensation benefits. This can include an accident that happens on the job, one that is caused by a co-worker's negligence, or a disease that directly results from your occupation.
As compensation for your injury, you may receive the following:
Payment for any medical bills that are necessary for you to be able  to return to work
A weekly check that is 67% of your average paycheck
You may also be entitled to more. At the Law Offices of Debra A. Thomas, we will explore every possibility to ensure that you receive the compensation that you deserve.
Contact the Law Offices of Debra A. Thomas, P.C.
Our team operates like a family. Everyone in the office will know your name and we will all be in your corner, working together to help you get back on your feet. If you have questions or believe that you have a workers' compensation case, please give us a call today at 410-377-8260. Our team of experts is standing by to help.