Important Information About Auto Accidents
Did you know…
Debbie Thomas worked at Allstate Insurance Company as a bodily injury claims representative, a casualty manager, and attorney handling accident cases for over 25 years.
Insurance companies pay you less if you are not represented by an attorney.
It is important to get the right treatment for your injuries immediately.
If you have an accident, hiring a lawyer is a must. We only get paid when you receive a settlement. Let our firm help you if you have an accident because we care that you get what you deserve.
We pride ourselves on customer satisfaction. Read a review from one of our clients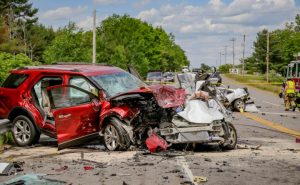 "From start to finish Ms. Thomas has made a tragic experience into a great one. I knew nothing about dealing with a car accident but her and her associates took great care of me. They kept me updated with everything and made the process very simple. It took less than four months to receive my settlement. I'll be sure to use Ms. Thomas services for all of my legal needs." Phillip Muriel