Did you know that PIP insurance helps pay for medical bills and lost wages if involved in an accident?
Personal injury protection (PIP) is a NO FAULT coverage of your automobile insurance policy that covers the healthcare expenses associated with a car accident. PIP covers medical expenses for both injured policyholders and passengers, UNLESS IT IS WAIVED. Many of our clients waived this important coverage when buying new policies and were unaware.
Should You Get PIP Insurance?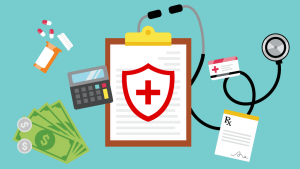 YES!  If you have it, your insurance company will pay a minimum $2500 toward your medical bills and lost wages. That means more money for you in your settlement. Before you are involved in an accident, check your policy to make sure you didn't waive this important coverage.
Be aware, ask questions, and remember, Full Coverage does not always mean Full Coverage. As a consumer, know what is available to you.